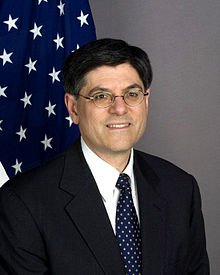 President Obama has nominated White House Chief of Staff Jack Lew to become the next Treasury secretary. If confirmed, he will replace Timothy Geithner.
Prior to becoming chief of staff last year, Lew served in the Obama administration as Deputy Secretary of State for management and resources and as director of the Office of Management and Budget (OMB). He previously held the OMB directorship during the Clinton administration. During the years between the Clinton and Obama administrations, Lew was chief operating officer of Citigroup's alternative investments unit.
Lew's experience in Washington goes back to 1974, when he served as an aide to Rep. Joe Moakley, D-Mass. He later worked as a senior policy adviser to House Speaker Tip O'Neill, D-Mass, and served as executive director of the House Democratic Steering and Policy Committee.