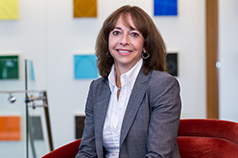 The Office of the Comptroller of the Currency (OCC) has named Amy Friend chief counsel.
Friend has worked at the OCC as assistant chief counsel from 1997 to 2008. She left the agency to serve as chief counsel to the Senate Banking Committee, where she was involved in the development of the Dodd-Frank Act. In 2011, she left the Senate to become managing director at Promontory Financial Group.
Friend replaces Julie L. Williams, who retired from the OCC at the end of 2012.