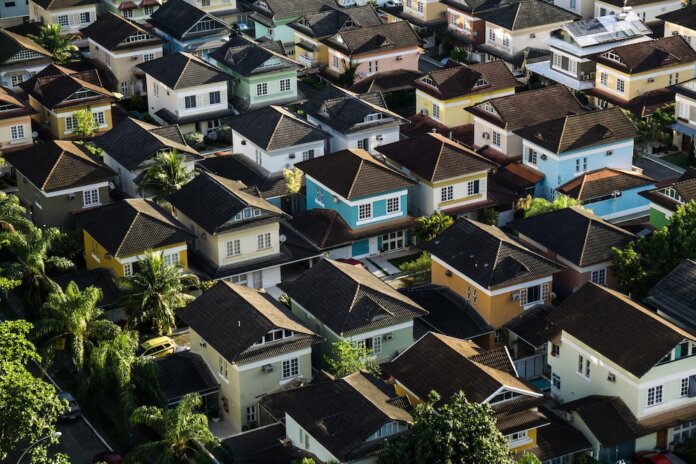 Pending home sales increased 0.8% in February compared with January but were down 21.1% compared with February 2022, according to the National Association of Realtors (NAR).
Regionally, and month-over-month, pending home sales increased 6.5% in the Northeast, 0.4% in the Midwest, and 0.7% in the South, while sales decreased 2.4% in the West.
Year-over-year, pending home sales were down 17% in the Northeast, 16.5% in the Midwest, 21.7% in the South, and 28.4% in the West.
"After nearly a year, the housing sector's contraction is coming to an end," says Lawrence Yun, chief economist for NAR, in a release. "Existing-home sales, pending contracts and new-home construction pending contracts have turned the corner and climbed for the past three months.
"The affordable U.S. regions – the Midwest and South – are leading the recovery," Yun adds. "Mortgage rates have improved in recent weeks after the federal government guaranteed the status of most mortgages amidst uncertainty in the financial market. While access to commercial mortgage loans could become increasingly difficult, residential mortgage loans are expected to be more readily available."
"Pending-home sales increased for the third straight month, beating consensus expectations," says Ksenia Potapov, economist for First American, in a statement. "February's uptick … is just one of the green shoots signaling that the housing market is thawing in time for spring home-buying. Other leading indicators, including mortgage applications and builder confidence, have also been trending higher."
Low inventory, however, remains a headwind.
"Higher mortgage rates reduce house-buying power and keep existing homeowners rate locked-in, preventing supply from reaching the market," Potapov says. "However, potential home buyers are ready to jump in and responsive to lower mortgage rates. Mortgage rates have declined in recent weeks and the labor market has remained strong. If these dynamics persist, housing market activity should continue to warm up along with the weather."
Photo: Breno Assis