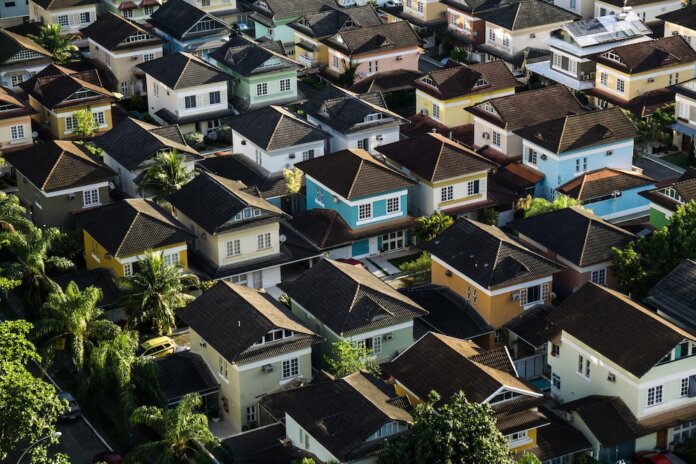 Pending home sales were flat in April compared with March but were down 20.3% compared with April 2022, according to the National Association of Realtors (NAR).
Regionally, and month over month, contract signings dropped 11.3% in the Northeast but were up 4.7% in the West, 3.6% in the Midwest and 0.1% in the South.
All four regions saw year-over-year declines in transactions.
"Not all buying interests are being completed due to limited inventory," says Lawrence Yun, chief economist for NAR, in a statement. "Affordability challenges certainly remain and continue to hold back contract signings, but a sizable increase in housing inventory will be critical to get more Americans moving."
Yun notes that "minor monthly variations in regional activity are typical."
"However, cumulative results over many years clearly point towards a much greater number of home sales in the South," he says. "The South's pending home sales activity is similar to that of 2001, but the Midwest's activity has decreased by 22 percent in that same period, and the Northeast and West regions are both about 40 percent lower than they were in 2001."
"The spring season is the most important time of the year for the housing market and it's off to a slow start this year," says Odeta Kushi, deputy chief economist for First American, in a statement. "The housing market has struggled to gain momentum during the industry's crucial spring home-buying season. According to data from First American Data & Analytics, historically approximately 36 percent of existing-home sales for the year occur from March through June.
"Affordability remains significantly constrained compared with one year ago," Kushi adds. "Additionally, higher rates are keeping existing homeowners rate locked-in and limiting inventory. You can't buy what's not for sale.
"There are plenty of interested prospective home buyers on the sidelines, but volatile mortgage rates, economic uncertainty, and limited inventory discourages prospective buyers and holds back sales activity."
Photo: Breno Assis