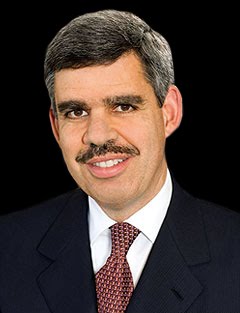 The White House has announced that Mohamed A. El-Erian, CEO and co-chief investment officer of Pacific Investment Management Co. LLC (PIMCO), was appointed chairman of the President's Global Development Council.
The council was created to spur global development policies and practices, support new and existing public-private partnerships, and increase awareness and action in support of development by soliciting public input on current and emerging issues in the field of global development.
El-Erian joined PIMCO in 1999 as a senior member of the portfolio management and investment strategy group. In 2006, he joined Harvard Management Co. as president and CEO, before returning to PIMCO in 2007. Previously, he was a managing director at Salomon Smith Barney/Citigroup in London and worked at the International Monetary Fund for 15 years, serving as deputy director from 1995 to 1997.
El-Erian, who received a PhD from Oxford University, is a member of the investor advisory committee on financial markets at the Federal Reserve Bank of New York. He also serves as a board member of the Carnegie Endowment for International Peace and the National Bureau for Economic Research, and he is the chairman of the Microsoft Investment Advisory Committee.