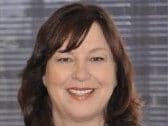 Suzy Lindblom recently joined Planet Home Lending as chief operations officer for fulfillment.
Lindblom has more than 29 years of leadership and management experience in the mortgage industry, with expertise in credit risk, underwriting, operations, regulatory compliance, post-closing, policies and procedures, and project management.
Previously, Lindblom was managing director, national fulfillment and operations, at Stearns Lending. Prior to that, she was vice president of national operations at MetLife Home Loans. She's also held executive positions at Bank of America and Countrywide.
Now, Lindblom will ensure Planet Home Lending's operations platform delivers superior customer service, turn times and process.