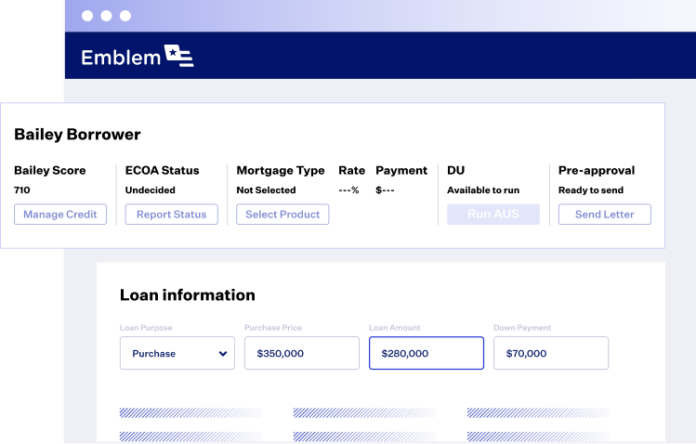 Polly, a provider of SaaS solutions for the mortgage industry, is partnering with Blend, a cloud banking and mortgage software company, to help provide financial institutions with a completely digital loan process.
The integration pairs Polly's Pricing Engine with the Blend POS, via API. Together, they enable loan officers to swiftly and efficiently capture necessary financial data to determine mortgage pricing and terms.
"Our software shaves nearly 80 percent of manual lock desk workflows for a typical mortgage originator," says Adam Carmel, Polly's founder and CEO. "Our integration partnership with Blend, which also creates massive efficiencies for its customer base, will allow our joint customers to experience an incredibly seamless and automated loan funding process."
As Blend looks to support consumers even further into the application process, having digital solutions like Polly available will allow loan teams to process loans even faster by replacing cumbersome and manual processes to determine loan pricing and product eligibility with a digital solution. Pairing Blend's platform with Polly's Pricing Engine enables the entire information collection and loan qualification process to be completed digitally.
"The integration of Polly and Blend creates a complementary solution benefiting mortgage bankers and consumers alike," mentions Jeff Braddock, head of business development at Blend. "Although Blend and Polly focus on solving different pain points and processes in the industry, we share a vision for the future of banking and focus on building robust technology for our customers."