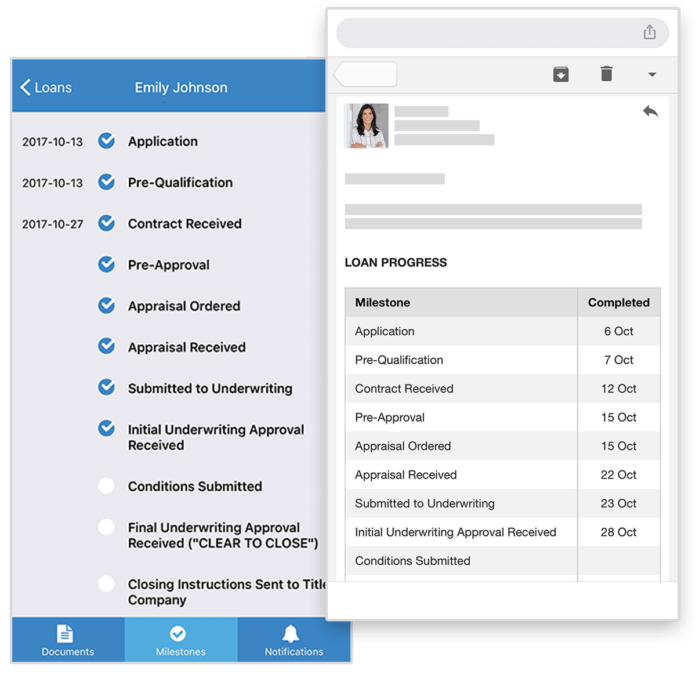 Porch Group Inc., a vertical software and InsurTech company, has acquired Floify, a provider of digital mortgage automation and point-of-sale software for mortgage companies and loan officers. The acquisition continues Porch's strategy of providing software to companies involved in the homebuying process and expands its early access to homebuyers who need key services including insurance, warranty and moving services.
Based in Colorado, Floify helps mortgage companies and loan officers create a better mortgage and refinancing experience for their customers. Floify's digital mortgage automation and point-of-sale software streamlines the loan origination process by providing a secure application, communication and document portal between mortgage lenders, borrowers, real estate agents and other mortgage stakeholders.
With more than 1500 companies currently using its software, loan officers use Floify to collect and verify borrower documentation, track loan progress, communicate with borrowers and real estate agents, and close loans faster. Virtually all of Floify's revenues are recurring B2B software fees. Floify is anticipated to operate at similar margins to Porch's overall business and is expected to contribute $2 million in revenue to Porch for the balance of 2021 post-close.
Approximately 70% of Floify's transactions in 2021 were from home purchases. Porch plans to expand the Floify offerings to help mortgage companies provide a better homebuying experience for their customers by assisting with additional services for their new home, including insurance, home warranty, moving, TV/internet and more.
"Floify has an impressive presence and unique position in the mortgage origination software business," says Matt Ehrlichman, Porch founder, chairman and CEO. "There are very few companies providing software to loan officers to help improve the borrower experience, and we are excited for Porch to now be one of the major players in this vertical."
Porch acquired Floify for $76.5 million of cash and $10 million of Porch common stock at closing (based upon the volume weighted average trading price of our common shares for the five trading days prior to October 26, 2021). Porch is guaranteeing the sellers that the $10 million of Porch common stock will double in value by the end of 2024 with respect to any such Porch shares​ retained by the Sellers throughout that period. This guaranty will be marked to market quarterly through our P&L in accordance with GAAP.