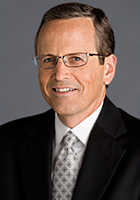 Sherman Oaks, Calif.-based Prospect Mortgage LLC has appointed Michael J. Williams, the former president and CEO of Fannie Mae, as chairman of its board of directors.
'The addition of Michael Williams to our board marks an important milestone in our company's growth,' says Prospect CEO Ronald L. Bergum. 'It is a tremendous privilege and opportunity to be able to add an individual of Michael's caliber to the Prospect team. He brings a comprehensive understanding of the housing sector, the mortgage finance industry and the evolving regulatory landscape.'
Williams was named Fannie Mae's CEO in April 2009 and served through June, when he resigned. Prior to Fannie Mae, Williams held positions at KPMG Peat Marwick and the DuPont Co.