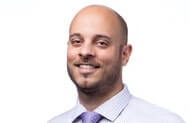 Paul Yatooma has been promoted to the newly created position of vice president of sales at Quicken Loans Mortgage Services (QLMS).
Yatooma, who has been with QLMS for 13 years, previously served as a divisional vice president, leading a team of account executives.
In his new position, Yatooma will have the opportunity to work alongside QLMS partners to better understand their opportunities and challenges. Using this information, he will work closely with QLMS' banking, operations and technology teams to ensure the company continues to deliver products and innovations that meet the actual, real-world needs of the company's broker partners.
Austin Niemiec, executive vice president of QLMS, says with Yatooma "gathering insights from brokers across America, we are better positioned to spot trends in the industry and quickly clear hurdles for our partners."
QLMS says it now has 6,000 partners – more than double the number from the start of 2018.
In addition, the firm's closed loan volume has increased 240% since the third quarter 2018.