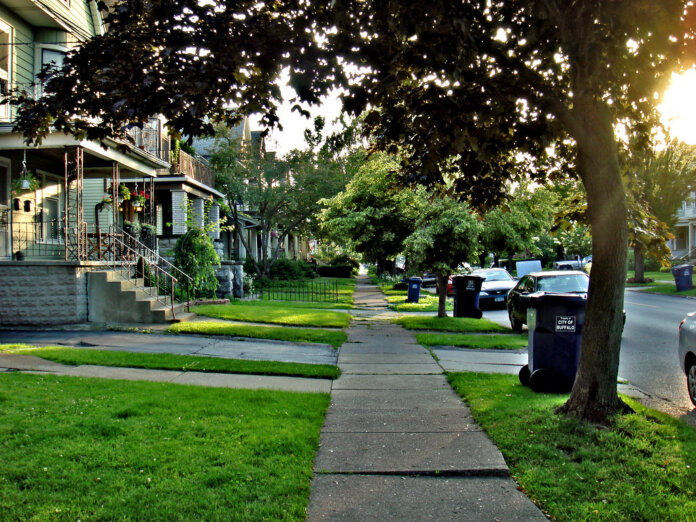 A new report from Redfin shows that 70.4% of home offers written by Redfin agents in May faced a bidding war – down from 73.6% in April but still up significantly from 52.7% in May 2020.
Competition typically tapers in the early summer following spring home-buying season, so seasonality may be contributing to the dip in the May bidding-war rate, Redfin says. Early signals of a cool-down in the housing market may also be a factor.
American house hunters have grappled with record-breaking levels of competition during the coronavirus pandemic as home-buyer demand has skyrocketed due to low mortgage rates and flexible work policies. This has intensified an existing housing shortage, which has also fueled fierce bidding wars.
But there are signs that the red-hot market may be cooling ever so slightly; home-purchase applications have been on the decline since late March, and pending sales recently fell 10% from their peak about a month ago.
"The housing market was going 100 miles per hour, and now it's down to 80," says Redfin Chief Economist Daryl Fairweather. "After months of surging prices and low inventory, some house hunters are moving to the sidelines – either because they're priced out or burned out. Americans are spending more of their money on things like travel and dining out now that pandemic restrictions are being lifted."
Spokane, Wash., had the highest bidding-war rate of the 50 U.S. metropolitan areas in the analysis, with 86.7% of offers written by Redfin agents facing competition in May. Next came Raleigh, N.C., at 84.5%, and Tucson, Ariz., at 81.8%.
Salt Lake City and Charleston, S.C., rounded out the top five, with bidding-war rates of 81.5% and 79.3%, respectively.
In San Diego, the bidding-war rate was 74.6% in May. While that's still relatively high, it's down from 86.2% in April, representing one of the largest month-over-month declines among the metros in this analysis.
Photo by Cubosh, licensed under CC BY 2.0