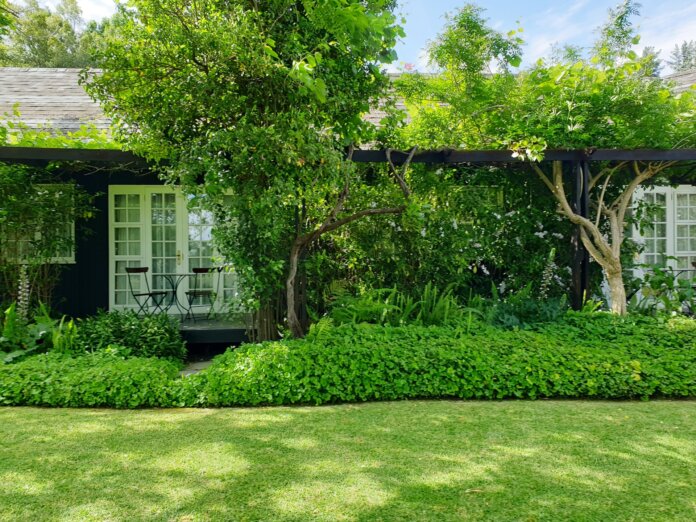 A new report from Redfin shows that a homebuyer on a $2,500 monthly budget can afford a $400,000 home for the first time in four months as mortgage rates dip below 6%.
To look at the change in affordability another way, a buyer with a $2,500 monthly budget can afford to spend about $35,000 more on a home than they could have when rates peaked at over 7% in November.
A buyer on that budget still has about $95,000 less in spending power than they did a year ago, when rates were sitting around 3.5%. But rates dropping by more than a full percentage point from their apex is a relief for buyers who had been waiting for rates to come down.
Some of those buyers are returning to the market. Pending home sales fell 23% from a year earlier during the four weeks ending January 29, the smallest decline since September and a notable improvement from the November trough, when pending sales declined 33% annually.
Redfin's Homebuyer Demand Index – a measure of requests for tours and other services from Redfin agents – is up 19% from the October low. The market feels hotter, too, with 37% of newly listed homes accepting an offer within two weeks of hitting the market, the highest level since July.
Home sellers are also starting to come off the sidelines. New listings of homes for sale declined 17% year over year – a significant decline, but the smallest one in over four months and an improvement from the December trough, when new listings dropped 24% annually.
"We expect more homebuyers and sellers to gradually return to the market by springtime, but mixed economic news and mixed reactions from the market mean the recovery will be uneven," says Redfin Economics Research Lead Chen Zhao.
"The Fed's interest-rate hike this week, for example, is both promising and disappointing. The Fed hiked rates at a slower pace than last year, which means mortgage rates are unlikely to rise further. But it also signaled ongoing rate increases to fight inflation, which will likely prevent the steep mortgage-rate decline that some optimistic buyers have been waiting for," Zhao adds.
For the week ending February 2, average 30-year fixed mortgage rates ticked down to 6.09%, hitting their lowest level since September. The daily average was 5.99% on February 2.
Mortgage-purchase applications during the week ending January 27 declined 10% from a week earlier, but they were up 15% from their early-November trough, seasonally adjusted. Purchase applications were down 41% from a year earlier.
Google searches for "homes for sale" were up about 44% from their November low during the week ending January 28, but down about 16% from a year earlier.
Across the 400+ U.S. metro areas, the median home sale price was $346,875, up 0.8% year over year, according to Redfin.
Median sale prices fell in 19 of the 50 most populous U.S. metros, with the biggest drops in San Francisco (-7.8% YoY), Oakland, CA (-7.5%), Detroit (-5.7%), Austin (-4.6%) and Phoenix (-4.3%).
Prices increased most in West Palm Beach, Fla. (12.6%), Milwaukee (9.4%), Indianapolis (8.4%), Fort Lauderdale, Fla. (8.3%) and Montgomery County, Pa. (7.8%).
The median asking price of newly listed homes was $372,827, up 2.9% year over year.
View the full Redfin report here.
Photo by Tania Melnyczuk on Unsplash