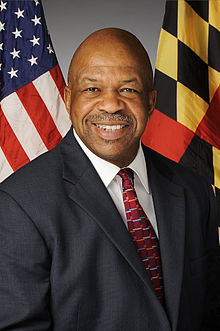 The ranking member of the House Committee on Oversight and Government Reform has publicly questioned why this week's new foreclosure settlement between federal regulators and 10 major servicers was conducted in secrecy and brought to a conclusion without any input from Congress.
Rep. Elijah E. Cummings, D-Md., issued a statement that criticized the Office of the Comptroller of the Currency (OCC) and the Federal Reserve Board for their handling of the settlement's announcement. The committee, which says it only learned of the settlement talks through media requests, had sent a letter to the OCC and Federal Reserve requesting a briefing before the settlement was concluded.
'I am deeply disappointed that the OCC and the Federal Reserve finalized this settlement and effectively terminated the Independent Foreclosure Review process before providing Congress answers to serious questions about how this settlement amount was determined, who these funds will go to, and what will happen to other families who were abused by these mortgage servicing companies, but have not yet had their cases reviewed,' Cummings said in a press statement. 'I do not know what the rush was to make this settlement without answering these key questions, and although I look forward to obtaining information about how this deal may assist homeowners, I have serious concerns that this settlement may allow banks to skirt what they owe and sweep past abuses under the rug without determining the full harm borrowers have suffered.'
The settlement, which was announced on Monday, might actually be the first of a two-part endeavor. Bloomberg News, citing unnamed sources that were 'briefed on the discussions,' reports that Goldman Sachs, Morgan Stanley, HSBC Holdings and Ally Financial may sign their own foreclosure settlement. The latest discussions, which are reportedly being spearheaded by the Federal Reserve, could result in a new $1.5 billion settlement.
The Bloomberg report was not confirmed by the financial institutions or any federal agency.