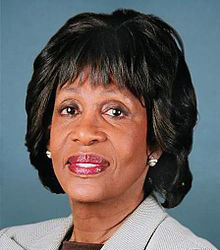 Rep. Maxine Waters, D-Calif., the ranking member of the House Financial Services Committee, is seeking a hearing on the circumstances that led to the Jan. 7 foreclosure settlement that effectively concluded the Independent Foreclosure Review.
In a letter to Rep. Jeb Hensarling, R-Texas, the Financial Services Committee's chairman, Waters expresses her concern over the 'abrupt announcement of the blanket settlement.' Waters is seeking an explanation on how the settlement came about and how the servicing companies involved in the settlement will disburse funds to impacted homeowners.
The settlement came as a surprise to many legislators; the leadership of the House Oversight Committee claimed to have learned that the settlement was being negotiated through media reports and not by updates from the Office of the Comptroller of the Currency and the Federal Reserve, which coordinated the deal.