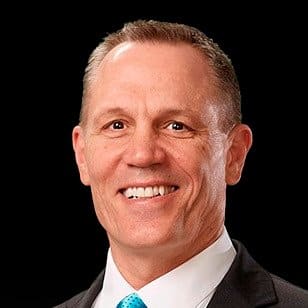 What will 2017 bring for mortgage lenders? Based on the blazing speed with which the Trump administration seeks to bring about change – a la the recent decision to reverse the previously enacted Federal Housing Administration rate cut and promises to dismantle Dodd-Frank – it would seem the mortgage industry is in for yet another year of tumult.
Not only does the industry face the prospect of significant regulatory rollback under the new administration – which, in turn, would require mortgage lenders and servicers to once again revamp their processes and systems – there is also the possibility that President Trump's efforts to further strengthen the economy will result in significant job and income growth, and thus, healthier, stronger borrowers and increased purchase volume.
Also a factor in the coming year will be the increased deployment of Web-based technology to help lenders automate processes and further move their businesses online.
In order to prosper in this sea of change, though, mortgage lenders are going need to recruit and hire the best and brightest workers they can find. In this, one of the final installments of our series of end-of-year interviews, MortgageOrb asked Rick Glass, president of Rick Glass Executive Search, to reflect on the factors that impacted mortgage lending in 2016 and what factors will potentially reshape the market in 2017.
Q: Reflecting on 2016, what would say were the most important changes the mortgage industry saw and why?
Glass: The luxury of a lower rate environment, mini-refinance boomlets, profitability in spite of over-regulation, the TILA-RESPA Integrated Disclosures (TRID) rule's initial impact on the loan manufacturing process, sharing liability, the growing response to a variety market demands from self-service digital capabilities, millennial marketing, and non-QM lenders' greater demand for vendors or third-party operators were significant trends for 2016.
Now, and even more so, in this hyper-competitive rising rate environment, the ability to identify, effectively recruit, acquire and retain high performance executive talent is critical. The value proposition must include a meaningful and a growing impact and contribution, with the support and runway to execute at a firm with the sponsorship, commitment and sustainable vision to withstand market lulls, uncertainty and change.
Often overlooked is the importance of a viable self-perpetuating culture that aligns to the vision, supported by behavior, passion and teamwork exemplified by senior leadership and staff across the enterprise. This is ideally one that is not only preached and promoted, but is woven into daily interactions, engaging and empowering performance and innovation. Such a culture distinguishes the firm and provides a material recruiting and retention advantage.
Q: Looking forward to 2017, what are your predictions for home sales and origination volume? What impact do you think rising mortgage rates will have on volume and operations?
Glass: I am in the process of conducting a 2017 executive talent acquisition industry survey of presidents and CEO's of a cross section sampling of mortgage industry leaders. The early feedback shows 2017 forecasted origination volume with a slight uptick from 2016. Primary strategies in a rising rate environment are trending toward talent acquisition and increased M&A activity.
Q: What other factors do you see reshaping the mortgage market in 2017?
Glass: Realignment of costs and infrastructure, marketing that reflects rising rates, purchase demands and greater efficiencies. Expect some realignment to retail branch self-sourced referral distribution, as demand for (and market value of) well-performing branches and regional networks will grow.
Cost, hyper-competition and shrinking margins will squeeze some of the smaller, mid-sized players into considering M&A propositions from well-sponsored mortgage lenders. The ability of these buyers to enable the acquired teams to operate at their highest levels as quickly as possible is paramount. Those who swiftly on-board, integrate, serve and provide synergies to these teams, branches and networks, allowing them to "hit the ground running" in the most effective manner, will determine the winners and losers in 2017.