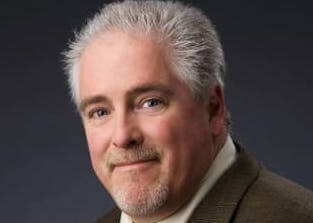 River City Mortgage reports that it is planning to expand its operations into eight new states including Oregon, Massachusetts, Vermont, Rhode Island, Connecticut, Delaware, Maine and New Hampshire.
In addition, Ray Brousseau, who served as president of Carrington Mortgage Services for the past eight years, has joined River City Mortgage as a partner and as executive vice president, strategy and expansion.
Brousseau is a seasoned senior executive with 33 years of corporate leadership experience. Prior to his time at Carrington, he worked as a senior executive with Citigroup for 25 years.
In his new role, Brousseau will lead River City's growth efforts across the country and oversee the launch of the company's new Massachusetts facility.
"We're excited about expanding coast to coast from Oregon to Maine," says Nick Hunter, managing partner and chief operating officer for River City Mortgage in a release. "Our success is due to making people our number one priority. When this becomes more than just words – when it becomes a practice – good things happen. Relationships are built."
"Ray Brousseau understands this commitment and we're all ecstatic to have him as part of our team," Hunter adds. "He will without a doubt teach us, mentor us, and more importantly, help increase our reach to help even more Americans with their refinancing or purchase goals in 2020."
Cincinnati-based River City also announced that Tim Hoy will be joining the company as its senior vice president of expansion.
Hoy is a long-time industry veteran. He was most recently vice president of retail sales for Carrington Mortgage Services.
In his new role, Hoy will be overseeing the launch of a new River City facility in Hunt Valley, Md.
River City reports that it expects to see loan volume top $600 million in 2019, a quadrupling of the $162 million in volume in 2018.
"With Ray Brousseau leading operations in the northeast, and driving expansion across the nation, we expect loan volume in 2020 to reach nearly $1 billion," says Dan Hutzelman, CEO.