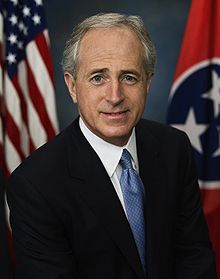 Sen. Bob Corker, R-Tenn., has sent a letter to the federal banking regulators requesting simplified and synchronized underwriting standards for new qualified residential mortgage (QRM) lending rules to avoid permanently regulating the private sector out of the housing finance business.
Corker, a member of the Senate Banking Committee, states that the QRM being implemented under the Dodd-Frank Act currently exempts loans sold to Fannie Mae, Freddie Mac and the Federal Housing Administration (FHA). If these standards do not match those defined in the qualified mortgage (QM) recently established by the Consumer Financial Protection Bureau (CFPB), Corker adds, many lenders may only make loans that could be sold to Fannie, Freddie or the FHA, which would effectively regulate private capital out of the system for years to come.
'Forcing lenders to comply with two separate sets of rules isn't good policy, and in this case, it would set back the timetable on doing what we absolutely must do – begin to move away from a complete dependence on the government for mortgage credit in our country,' says Corker.
In his letter, Corker asked the regulators to 'consider drafting a QRM rule that syncs up with the recently determined QM rule. Matching CFPB's version of a safe loan for any borrower with your definition of what constitutes a loan that is safe for securitization makes sense for our system, and it would be wholly consistent with the statute.'