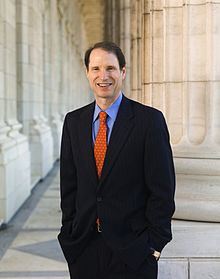 Sen. Ron Wyden, D-Ore., has asked U.S. Attorney General Eric Holder to investigate allegations that Jacksonville, Fla.-based Lender Processing Services (LPS) was overcharging struggling homeowners on default and foreclosure fees.
In a statement issued by his office, the senator said that unnamed 'industry experts' told his staff that LPS has allegedly charged homeowners with what he called 'broadly claimed 'legal fees' [that] may include the cost of services that have already been paid for out of the homeowners' interest payments.'
'Not only is the thought of making it harder for struggling homeowners to reinstate their loans appalling, but charging for fees already being paid by a government-backed entity such as Fannie Mae is illegal under the False Claims Act,' Wyden wrote in a letter to Holder.
Neither Holder nor LPS publicly commented on Wyden's statement.