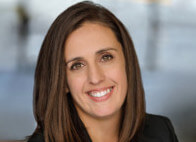 Kristi Marino recently joined Stewart Title, a provider of residential and commercial title insurance and closing and settlement services, among other offerings, as vice president of lender solutions.
Marino has more than 14 years of experience in the real estate and title insurance industry. Prior to joining Stewart, she held marketing and sales leadership positions with First American Title.
In her new role with Stewart Title, Marino will be responsible for business development in the Seattle area while expanding and managing lender relations across the country.
She will play a key role in developing new client relationships and supporting lender integrations.