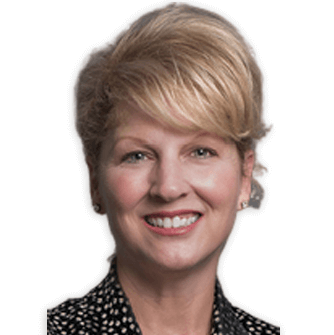 Susan Stewart, CEO of SWBC Mortgage Corp., has been sworn in as chairwoman of the Mortgage Bankers Association (MBA).
Stewart has been an active MBA member for many years, holding several leadership positions within the organization. She currently serves as a member of MBA's board of directors, sits on MBA's Residential Board of Governors (RESBOG) and is on the board of the MBA Opens Doors Foundation (ODF).
Kristy Fercho, executive vice president and head of Wells Fargo Home Lending, and Matt Rocco, chairman of the board and CEO at Grandbridge Real Estate Capital, were also sworn in as chairman-elect and vice chairman, respectively.
Fercho joined Wells Fargo in 2020 from Flagstar Bank, where she had served as president of the company's mortgage division since 2017. Prior to joining Flagstar, she spent 15 years with Fannie Mae, where she led the strategy and business performance of single-family customers in the western U.S. and also served in customer engagement and human resources roles.
Rocco joined Grandbridge, a subsidiary of Truist Bank, in 1998. He is currently a member of the firm's board of managers, senior leadership team and risk committee, where his responsibilities include corporate initiatives and Grandbridge's overall loan origination efforts, as well as the company's agency underwriting and balance sheet closing groups.
Photo: Susan Stewart