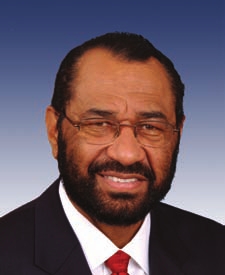 Rep. Al Green, D-Texas, has introduced legislation designed to strengthen the government's focus on fair housing policy.
Green's Housing Fairness Act of 2013 would authorize $15 million annually over five years for the U.S. Department of Housing and Urban Development to administer a national testing program that measures patterns of adverse treatment in the housing market.
'This important bill represents one more step forward in ending housing discrimination, especially against disabled persons, many of whom are veterans,' says Green. 'The least a great nation can do is to prevent invidious discrimination against those among us who have suffered a physical loss in defense of our freedom.'
Green has introduced similar legislation in earlier congressional sessions, but has yet to see the bills passed into law.