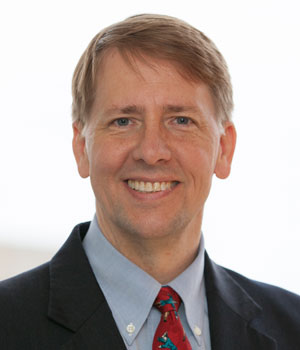 The Jan. 4 recess appointment of Richard Cordray as the first director of the Consumer Financial Protection Bureau (CFPB) continues to create controversy, with a new report by the House Oversight and Government Reform Committee charging undue White House influence on the agency and the release of an internal CFPB memo in which Cordray acknowledged that his appointment could be challenged in court.
The GOP leadership of the Oversight Committee has published 'The Consumer Financial Protection Bureau's Threat to Credit Access in the United States,' which accuses the agency of doing more harm than good to American consumers while being influenced by White House politics.
'With unprecedented power and no accountability, the CFPB could wreak havoc on credit access for millions of Americans,' says Rep. Darrell Issa, R-Calif., the committee's chairman. 'It is also troubling that the White House has attempted to influence policy at a supposedly independent agency. For the foreseeable future, continued congressional oversight of this new agency will be necessary to ensure that the CFPB does not reduce credit access and that the CFPB's broad unchecked powers are not exploited for the administration's partisan agenda.'
The report calls into question the 'controversial and legally questionable selection' of Richard Cordray as CFPB director. Cordray received a presidential recess appointment on Jan. 4, although the Congress was still in a pro forma session. The report stresses that the nature of the Cordray mission appointment signals the White House's attempt to politicize the agency's focus.
'The CFPB's apparently close relationship with the Obama administration has allowed the White House to attempt to use the bureau to further its partisan agenda,' says the report. 'These circumstances, and the manner in which the bureau has begun to exercise its authority, suggest that the CFPB will become a run-away regulator unlike any other in American history.'
The question of the Cordray appointment has percolated throughout they year. In April, Judicial Watch, a conservative public interest group that advocates transparency in government, released the contents of CFPB internal memos in which Cordray recognized the potential for a court challenge to his appointment.
The Cordray appointment is also the subject of an ongoing lawsuit filed by State National Bank of Big Spring, Texas, and the conservative advocacy groups Competitive Enterprise Institute and the 60 Plus Association. A separate legal challenge is underway regarding another set of presidential recess appointments made on Jan. 4, in which President Obama filled three vacancies on the National Labor Relations Board, though it is unclear whether a potential ruling against those appointment, would also invalidate the Cordray appointment.