Sarah Carpenter has been promoted to director of marketing at Waterstone Mortgage, while Olga Rosales has been promoted to director of business insights and Melissa Wagner to director of human resources.
Carpenter has more than 12 years of experience in marketing management, brand management, and graphic design. She joined Waterstone Mortgage in April 2021 as marketing manager and was promoted to senior marketing manager in 2022.
In her new role, Carpenter will continue to lead the marketing and creative teams, working closely with the sales leadership team. She will also collaborate with sales solutions and services teams (branch administration, sales optimization, and business insights) to continue supporting Waterstone Mortgage's branch and sales operations and to grow the company's existing market shares.
Rosales joined Waterstone Mortgage in April 2019. Throughout her time with the company, she has led the BI strategy and platform build, and has established the data governance practice. In her new role, Rosales will lead the business insights team, which leverages data to provide actionable insights that are evidence-based. This will help the Waterstone Mortgage business teams make the best decisions on how to increase production, decrease costs, and be more efficient.
Rosales has nearly 20 years of business intelligence leadership experience, including a 15-year career at MGIC.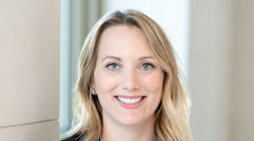 Wagner joined Waterstone Mortgage in July 2020 as an HR business partner. She was promoted to HR manager in 2021 and senior HR manager in 2022.
Prior to joining Waterstone Mortgage, Wagner worked in human resources at a private equity firm and interned at an investment management firm while attending graduate school.
In her new role as Waterstone Mortgage, Wagner will oversee the human resources team, which includes employee relations, payroll, benefits and recruiting and onboarding/offboarding. She has more than 12 years of HR experience.