Waterstone Mortgage Corp. reports that it has opened a new office in Texarkana, Texas, that will be led by Stephan Haynes, sales manager.
Joining Haynes in the new office is Lee Hammonds, loan originator, and Ann Ellis, loan partner.
Together, Haynes and Hammonds have more than 30 years of experience in the finance, real estate, and mortgage lending industries – all within the local communities they serve.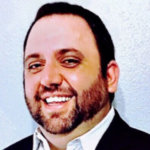 "We are excited to join Waterstone Mortgage, which is known for its unmatched sales support and innovation," Haynes says in a release. "Our goal is to use our customer service expertise and local real estate knowledge to create a streamlined home loan process for the homebuyers and Realtors in our communities."