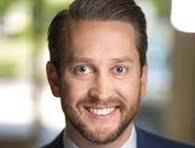 Brandon Baker has been named president of WFG National Title Insurance Co.'s Dallas-Fort Worth division.
WFG National Title is a full-service provider of title insurance and real estate settlement services for commercial and residential transactions nationwide.
Baker comes to WFG from a local title company, where he was most recently a vice president and was responsible for strategic growth, fee attorney operations and recruiting. Before that he held several executive sales positions.
In his new role with WFG, Baker will manage the day-to-day administrative operations for the DFW market, including working with the WFG team to establish short and long-term goals, plans and strategies.
He will also be looking to recruit additional revenue-producing employees to add to the company's branches.