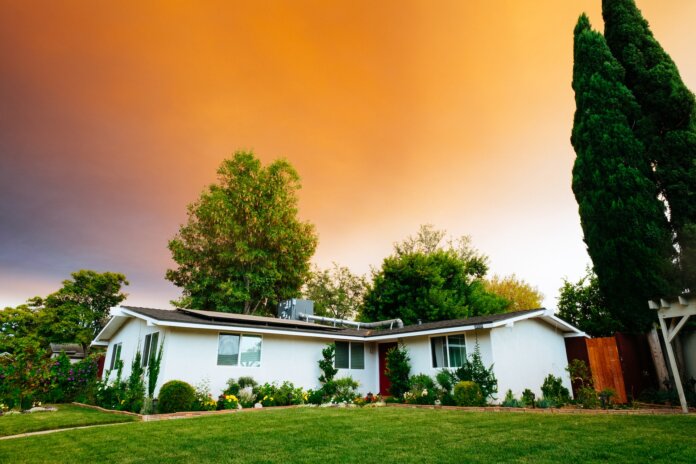 The Wall Street Journal and Realtor.com WSJ/Realtor.com Spring 2023 Emerging Housing Markets Index shows that Lafayette-West Lafayette, Ind., remains the No. 1 emerging market in America.
The index analyzes key housing market data, as well as economic vitality and lifestyle metrics, to identify emerging housing markets that offer a high quality of life and are expected to see future home price appreciation.
The top 20 emerging markets for this spring include the following:
Lafayette-West Lafayette, Ind.
Bloomington, Ill.
Elkhart-Goshen, Ind.
Lebanon, Penn.
Fort Wayne, Ind.
Topeka, Kan.
Sioux City, Iowa-Neb.-S.D.
Omaha-Council Bluffs, Neb.-Iowa
Springfield, Ill.
Manchester-Nashua, N.H.
Janesville-Beloit, Wis.
Columbus, Ohio
La Crosse-Onalaska, Wis.-Minn.
Johnson City, Tenn.
Springfield, Ohio
Hickory-Lenoir-Morganton, N.C.
Burlington, N.C.
Columbia, Mo.
Waterloo-Cedar Falls, Ind.
Knoxville, Tenn.
With home prices still elevated and inflation easing but still well above the target level, this quarter's emerging markets lean further into affordability relative to previous quarters, the companies say. Home list prices in all but two of the top 20 markets are lower than the median-priced U.S. home for sale, which was $424,000 in March. The lowest priced locale on the list, Springfield, Ill., offered 66% savings on the median priced home relative to the national level in March.
The median price of the typical home for sale is still higher on a year-over-year basis nationwide, and this is even truer among the top markets. The average increase in listing price was 29% among the top 20 markets compared to 12% nationally for the 12 months ending in March 2023.All of the top markets saw price growth exceed the national rate, and each market saw double-digit price growth, except Springfield, Ohio.
Although 17 of the top 20 emerging markets saw an increase in time on market, homes sold on average 12 days faster than the average across the 300 markets ranked for the index (36 vs. 40 days). Additionally, all 20 markets outperformed this national average.
Only one of the top 20 markets has more than a million residents – Columbus, Ohio – although Omaha-Council Bluffs, Neb.-Iowa, comes close and Knoxville, Tenn., isn't too far behind.
Just two of the top 20 markets had an unemployment rate above the 300-market average (3.6%), and on average, unemployment in the top 20 emerging markets was just 3.0%. Even though these areas have few out-of-work job seekers, commutes are relatively easy, clocking in at just over 21 minutes compared to nearly 24 minutes on average across all markets reviewed in the index.
Typical wages lagged behind the U.S., with an average weekly wage of $1,106 among the top markets compared to $1,174 among the broader market average. But this roughly 6% gap in wages is made up for in the cost of living differential. Prices in the top emerging markets on average are less than 92% of the national price level, and only one market has prices that are slightly higher than the national average.
While some markets, like Manchester-Nashua, N.H., and Johnson City, Tenn., attract an outsized share of shoppers from elsewhere, others rely more on local housing demand. Reflecting the broad trend of willingness to relocate among home shoppers, both the top emerging markets and broader index markets have seen the share of out-of-market shoppers grow more than seven percentage points compared to one year ago, with the top emerging markets seeing a somewhat greater increase in out of market shopping share.
Of the seven markets that did not remain on the list from the winter into the spring, five tumbled a bit but remained in the top 50. The two biggest movers, Savannah, Ga., and South Bend, Ind., which fell 61 spots and 102 spots, respectively, remained in the top half of areas studied, ranking 69th and 117th this quarter.
The markets that departed the top 20 included Savannah, Ga., and Kingsport-Bristol, Tenn., as well as Portland-South Portland, Maine, and the midwestern markets of Springfield, Mo., Rapid City, S.D., Milwaukee, Wis., and South Bend, Ind.
Photo by Gus Ruballo on Unsplash