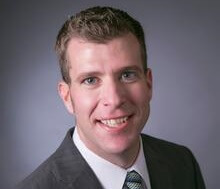 Fidelity Bank, a lender with 21 offices across Kansas and Oklahoma, has implemented Black Knight Inc.'s suite of mortgage servicing solutions, including the MSP loan servicing system.
"Black Knight was a true and reliable partner throughout this project, despite the COVID-19 pandemic requiring our mutual teams to transition to a virtual implementation," says Shane Stuhlsatz, senior vice president and director of technology innovation at Fidelity Bank.
"We were very pleased with how smoothly the implementation went, and Fidelity Bank is ready to begin leveraging the advantages of the industry's premier servicing platform, as well as Black Knight's integrated suite of innovative servicing solutions," he adds.
MSP helps clients manage all servicing processes, from payment processing to escrow administration, customer service, default management and more. Additionally, MSP can support first mortgages and home equity loans and lines of credit on the same platform.
Servicing Digital, an interactive, user-friendly web and mobile solution that provides personalized, timely information to customers about their mortgage loans and homes, is also integrated with the MSP system. Servicing Digital will help Fidelity Bank deepen customer relationships, enhance service and increase satisfaction.
Fidelity Bank is also using Black Knight's Default suite, which includes automated workflow capabilities to enhance the bankruptcy, foreclosure and invoicing processes, and its Actionable Intelligence Platform, which helps clients proactively monitor and manage servicing portfolios through the use of targeted, strategic analytics.
Photo: Shane Stuhlsatz