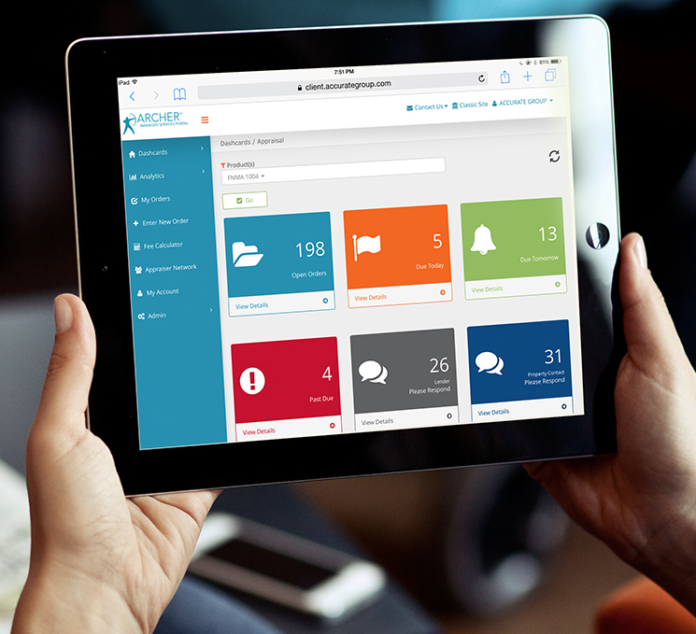 Accurate Group, a provider of technology-driven real estate appraisal, title data, analytics and e-closing solutions, has acquired eMerge Property Solutions, a company supplying broker price opinions (BPOs) and other alternative valuation solutions.
Accurate Group is accelerating its growth plan following a significant strategic investment by Novacap, a North American private equity firm, in August. This is the second acquisition for Accurate Group this year. The company acquired Coast to Coast Title & Escrow in May.
"As we continue our growth trajectory, we are excited to welcome all eMerge employees and customers," says Paul Doman, president and CEO of Accurate Group. "Accurate Group has been reselling eMerge BPO solutions for many years, and we are excited to add the product as a direct offering on our Archer technology platform."
Accurate Group will enable the company to operate as a standalone division and retain the eMerge team, including eMerge's co-founder and CEO, Brandon Winters, who brings over 15 years of in-depth experience in the valuation space with a focus on BPO, evaluation and alternative valuations.
"I am excited about the opportunity to lead eMerge as a division of Accurate Group," states Winters. "The timing of the transaction is perfectly suited to allow our combined businesses to take advantage of anticipated growth in both servicing and investor-driven transaction volumes."