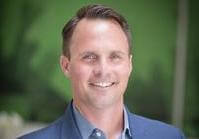 Patrick McClain has joined Altisource Portfolio Solutions as senior vice president, Hubzu auction services.
McClain was previously senior vice president, asset management, for Auction.com, where he oversaw operations of the REO business unit including the asset management, contracting, title and closing groups. During his 20 year of experience in the industry, McClain also held senior executive asset management positions at GMAC Mortgage and Atlas Nationwide.
In his role, McClain will be responsible for driving the growth of Hubzu's residential online marketing and auction business. He will focus on accelerating Hubzu's strategic growth through greater client diversification, leading innovation and a best-in-class customer experience.
Leveraging Hubzu's scale, rich data resources and fully integrated end-to-end services, McClain will oversee product innovation for the company's online auction, live auction, short sale, claims without conveyance of title, and national brokerage services businesses along with Hubzu's client management program and business development strategy.
He will report to Joseph A. Davila, president, servicer solutions.