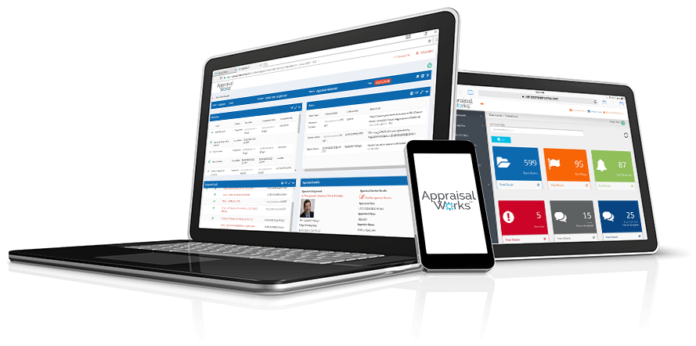 AppraisalWorks, a real estate appraisal technology provider, has enhanced its flagship appraisal management technology platform. The AppraisalWorks platform is designed to streamline the real estate appraisal process, helping lenders and servicers achieve lower costs, faster turn times and greater transparency.
The latest enhancements to AppraisalWorks further automate key elements of the appraisal management process, including quote management tools for residential and commercial real estate assignments. It provides lenders with greater automation, real-time monitoring, status-driven alerts and a detailed audit history.
With the automated appraiser payment module, lenders can easily initiate and track ACH, manual and credit card payments on all appraisal orders as well as the agreed upon vendor fees. Support for batch payments enables straight-through processing for increased efficiency. Faster payments to appraisers provide a strategic advantage in attracting the best talent for each appraisal order. In addition, credit card processing is tracked on the order and individual transaction level.
The seamless integration between AppraisalWorks and Encompass allows lenders to order, assign, monitor and review real estate valuations, from a marketplace of AMCs and appraisers, directly through the Encompass Digital Lending Platform.
"As lenders and servicers look for an edge in accelerating appraisal turn times, efficiency and cost reduction are critical, as is the need to maintain strong security and compliance practices," says Mike Cullen, CTO of AppraisalWorks. "The AppraisalWorks technology platform helps streamline appraisal processes, improve adherence to compliance regulations and lower costs – while also providing a better borrower experience. Our customer-centric approach to continuous technology innovation makes AppraisalWorks a top choice for lenders and servicers who are looking for greater efficiency and a strategic advantage."