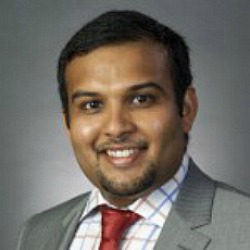 Rushi Shah has been promoted to executive vice president of the originations and business development team at Aries Capital.
Based in Chicago, Shah is also president of LendingCap Commercial, Aries Capital's online nonrecourse loan platform that streamlines the commercial loan process. According to Aries, Shah has secured $100,000,000 in bridge and permanent financing on behalf of his commercial real estate owner clients since joining the company in 2014.
"[Shah] has quickly been recognized as an expert in the commercial mortgage business, and his innovations in combining technology with old-school real estate and finance expertise will help Aries Capital and LendingCap Commercial lead the industry into a new era of excellence in product and service," says Neil Freeman, Aries Capital's chairman and CEO.
Previously, Shah held positions at Northern Trust in Chicago within the bank's private equity fund, structured finance and hedge fund groups.