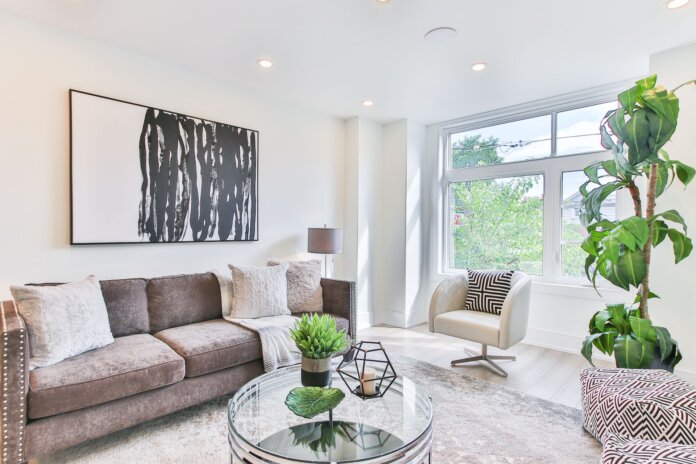 According to Bank of America's new 2023 Homebuyer Insights Report, many hopeful homebuyers – especially those in their 40s and younger – are forging ahead with plans to buy homes despite believing the market favors sellers.
And while more than half of prospective homebuyers surveyed (55%) believe the market is more competitive than last year, just as many (54%) plan to either speed up their home purchases or buy when they originally planned, including 62% of Gen Z and 55% of Millennial homebuyers.
However, not all prospective buyers are jumping in. Two in five surveyed Americans (39%) believe this is a seller's market, while 18% say it's a buyer's market and 31% say it's neither. Buying challenges included high prices and interest rates (51%); lack of cash reserves for down payments (37%); and low credit scores (37%).
Still, nearly 40% of those prospective homebuyers said they feel more confident in their ability to buy a home today versus last year, compared to 26% who are less confident and 28% who feel about the same.
"The market is less frenzied as rates have moderated, and that may be impacting perception," says Matt Vernon, head of retail lending at Bank of America. "And low inventory is still creating a highly competitive environment. Homebuyers are doing the right thing by taking time to understand the market, weigh their priorities and determine what fits into their budgets."
Financial security is a motivating force, as homeownership has historically helped families build long-term wealth. Despite their younger age, 56% of Gen Z and 56% of surveyed Millennial homeowner hopefuls plan to purchase in the next two years – nearly on par with Gen X (58%). Nearly half (47%) of all prospective buyers say they would buy a home in the current housing market because they are tired of renting and of rent increases, and 28% want to start building equity.
Prospective buyers said they'd be willing to put up to 25% of their monthly income toward mortgage payments for a starter home and 30% for a forever home, compared to the 29% they'd be willing to put toward monthly rent. Most prospective buyers plan to purchase a home with a spouse or partner (55%), while 38% say they're planning to go it alone.
Even hopeful buyers who may be waiting for the housing market to cool are still forging ahead in their own way. More than two-thirds (67%) of prospective buyers are actively looking at homes for sale – whether they're scrolling through a real estate marketplace app with a certain budget in mind (52%) and/or visiting open house events for fun (31%).
Those scanning for homes find it to be an enjoyable pastime (41%), a way to dream about their future home (37%) and a window into how others have decorated their spaces (32%). Beyond simply looking for inspiration, two-thirds (65%) of those who scroll through listings are interested in what their current budget would get them if they were to buy today.
Talking with friends and family can also provide firsthand accounts of potential hurdles and valuable resources during the homebuying journey. Most people surveyed say they are comfortable talking with friends about how they came up with their down payment (82%), but only 17% have directly asked a friend how they were able to afford the upfront costs. The sharing of information can be invaluable as only 39% of prospective buyers know how to find down payment assistance programs.
Photo by Sidekix Media on Unsplash