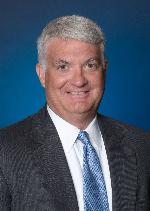 Los Angeles-based CBRE Group Inc. has named Brian McAuliffe as senior managing director of its multi-housing group, effective Jan. 7, 2013. In that role, McAuliffe will focus on the company's multi-housing investment sales and financing practices.
McAuliffe previously spent 1983 to 2005 at CBRE, representing institutional investors and public companies in multi-housing property transactions totaling approximately $4 billion. He rejoins the company from RREEF, where he served as managing director in the firm's transactions group and as chairman of its investment committee.
McAuliffe has also served on the National Multi-Housing Council's executive committee and is an active member of the Urban Land Institute.