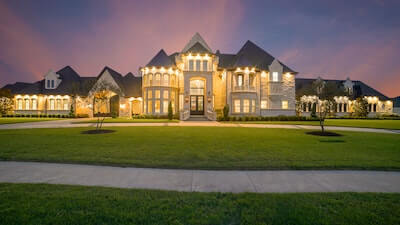 U.S. home prices increased 1.2% on an adjusted basis in September compared with August and were up 19.5% compared with September 2020, according to the S&P CoreLogic Case-Shiller U.S. National Home Price NSA Index.
However, the report indicates that home prices increased less in September than in August.
The index's 10-city and 20-city composites – measuring home price growth in the 20 largest U.S. cities – posted adjusted monthly increases of 0.8% and 1.0%, respectively.
Year over year, the 10-city composite saw home prices increase 17.8%, while the 20-city composite saw a 19.1% gain.
Phoenix, Tampa and Miami reported the highest year-over-year gains among the 20 cities in September. Phoenix led the way with a 33.1% year-over-year price increase, followed by Tampa at 27.7% and Miami at 25.2%.
Six of the 20 cities reported higher price increases in the year ending September 2021 versus the year ending August 2021.
"If I had to choose only one word to describe September 2021's housing price data, the word would be 'deceleration,' says Craig J. Lazzara, managing director at S&P DJI, in a statement. "Housing prices continued to show remarkable strength in September, though the pace of price increases declined slightly."
Although home price appreciation slowed in September, there was "very strong price growth at the city level," Lazarra notes.
"All 20 cities saw price increases in September, and all 20 cities stand at their all-time highs," he says. "September's price increase ranked in the top quintile of historical experience for all 20 cities, and in the top decile for 17 of them. That said, in 14 of 20 cities, prices decelerated."
"We have previously suggested that the strength in the U.S. housing market is being driven by households' reaction to the COVID pandemic, as potential buyers move from urban apartments to suburban homes" Lazzara adds. "More data will be required to understand whether this demand surge represents simply an acceleration of purchases that would have occurred over the next several years, or reflects a secular change in locational preferences. September's report is consistent with either explanation."
Photo: Daniel Barnes