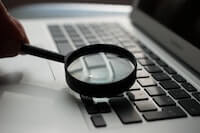 To support adoption of modern appraisals, Clear Capital's suite of real estate valuation solutions has been further integrated with the Encompass Partner Connect API Platform, owned by Intercontinental Exchange (ICE).
Through this enhanced integration, Clear Capital will deliver an improved user experience for mortgage lenders and loan officers ordering products that support appraisal modernization, such as Universal Data Collection (UDC), Desktop appraisals and Hybrid appraisals, the company says in a release.
The integration ensures fast and accurate collection and submission that is designed to meet Freddie Mac and Fannie Mae data standards for property data reports and property data collections respectively.
By pulling key loan information directly from the Encompass loan file, lenders can quickly and easily place valuation orders. Clear Capital's automated status updates keep the lender informed in real-time.
"Making adoption of appraisal modernization programs easier for lenders nationwide is at the core of our work with ICE," says Kenon Chen, EVP of strategy and growth at Clear Capital. "With new modern appraisal efforts from both Fannie Mae and Freddie Mac, it's imperative that we make our products as easily accessible as possible to help drive the industry forward, and we're doing just that with this enhanced integration."
Photo: Agence Olloweb