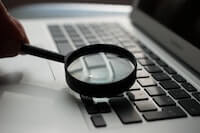 Real estate valuations technology firm Clear Capital has launched Universal Data Collection (UDC), a suite of products designed to support appraisal modernization.
UDC supports Fannie Mae's newly announced Value Acceptance + Property Data program, as well as Freddie Mac's ACE+ PDR solution, empowering lenders with immediate national scalability and coverage, Clear Capital says in a release.
When a lender receives loan eligibility for agency loan programs that allow for an inspection-based appraisal waiver, UDC ensures fast and accurate collection and submission that meets both Freddie Mac and Fannie Mae data standards, the company says.
With varying standards across the property data collection space, UDC provides flexibility, as eligible loans can be quickly and easily transferred to the agency with the loan program that meets the borrower's needs, without the need for an additional product, the firm claims.
"We have seen seismic shifts across the housing market in the past year, and the appraisal modernization policy work being done by Fannie Mae and Freddie Mac provides a welcomed change as alternative valuation approaches offer a crucial path forward for lenders and homeowners alike," says Kenon Chen, executive vice president of strategy and growth at Clear Capital. "We have been planning for an industry-wide shift in appraisal backed by policy changes, and we have the data, analytics and technology in place to support this shift and enable widespread adoption of modern appraisal tools industry-wide."
Powered by Clear Capital's 20+ years of experience, the UDC property data collection solution provides interchangeability and less complexity in management of loans, as well as ease of adoption with the availability of order management integrations, website ordering and API ordering, the company says.
UDC is supported by ClearInsight, a mobile app that enables real estate professionals to quickly generate a complete digital picture of a home.
The solution also leverages CubiCasa, a global-reaching real estate software company, to produce digital floor plans that provide Digital Gross Living Area (GLA), aligned with the American National Standards Institute (ANSI) standards.
Photo: Agence Olloweb