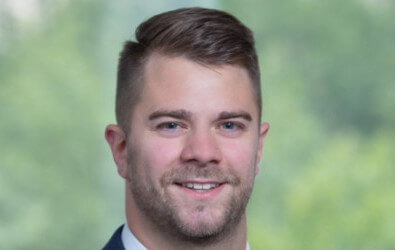 Jake Fowler has joined Constant, a fintech provider of digital loan servicing and loss mitigation customer portals, as vice president of partnerships, financial services.
Fowler most recently served as assistant vice president of associate memberships at the Consumer Bankers Association, where he managed relationships with non-bank members and served as liaison to the Small Business Banking Committee.
In his new role at Constant, Fowler will work with the company's existing industry partners and identify new opportunities to help drive Constant's growth and rapid expansion.
"Jake is bringing his experience and talents to Constant at an important moment," says Catherine York Powers, CEO of Constant, in a release. "The pandemic accelerated digital transformation, and in order to stay competitive and grow, financial institutions are adopting personalized, real-time solutions to engage with their customers. Jake will develop and expand relationships with financial services companies and help them convert manual loan servicing to a digitized, self-service experience for borrowers."