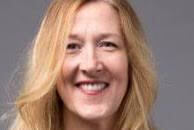 Kris-Ann Carduff has joined Deephaven Mortgage, a full service, multi-channel, long-term investor in the non-QM space, as wholesale – vice president of business development.
Carduff has more 20 years of mortgage experience and has played a central role in ABN AMRO's Six Sigma process improvement initiative, showcasing industry best practices.
She has broad experience in developing employee engagement concepts to drive key strategic objectives, Deephaven says in a release.
Account executive and marketing roles will enhance her ability to evaluate and improve Deephaven's support of its broker network.
Non-QM lenders have realized tremendous growth over the last 24 months, but education challenges remain, the company says.
Carduff will continue to dispel the myths surrounding non-QM lending so that more creditworthy borrowers can obtain financing.
Deephaven reports that it has purchased more than $5 billion of non-QM loans and has completed eight securitizations totaling over $2.5 billion of sold bonds backed by non-QM home loans.