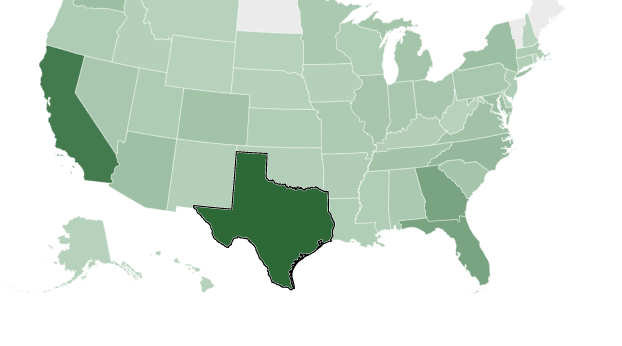 Fannie Mae has completed the issuance of $100 billion of green multifamily mortgage-backed securities (MBS).
For more than 10 years, the company's flagship multifamily green financing program supports more sustainable and affordable housing for residents in properties financed through its Green Building Certification program and Green Rewards, the company's green property improvement program.
"More than a decade ago, we pioneered green housing mortgage finance to make multifamily housing more energy efficient, resulting in tangible and meaningful benefits for building owners and residents," says Michele Evans, executive vice president of multifamily for Fannie Mae. "Fannie Mae's Multifamily green financing has helped preserve and improve existing housing stock, supporting our efforts to bolster the nation's supply of housing affordable to low- and moderate-income households."
"As one of the largest issuers of green bonds worldwide, we have fostered a liquid market to support additional green financing and have developed a template for the multifamily marketplace that has attracted investors with its rigor and transparency," adds Evans. "We want to thank and acknowledge the support of our DUS lender partners who worked closely with us to introduce our innovative green financing to the marketplace and helped us attain this notable milestone."
Since April 2020, in addition to creating green financing for multifamily housing, Fannie Mae launched green MBS backed by newly constructed single-family residential homes with green building certifications that meet or exceed the national program requirements for ENERGY STAR 3.0 Certified Homes. As of November 30, 2021, Fannie Mae has issued 44 transactions pooling loans for newly built single-family homes totaling $486 million.
"This $100 billion milestone reflects Fannie Mae's commitment to creating positive impact and aligning our business activities with measurable environmental, social, and governance (ESG) outcomes," comments Laurel Davis, senior vice president and head of environment, social and governance for Fannie Mae. "During the last 10 years, we have leveraged our position in the marketplace to power substantial growth of an active, global green bond market that supports more affordable and sustainable communities and reduces the environmental impact of the housing sector."
Fannie Mae's Multifamily and Single-Family Green Bond Frameworks are aligned to ICMA Green Bond Principles and received Light Green opinions by CICERO Shades of Green.