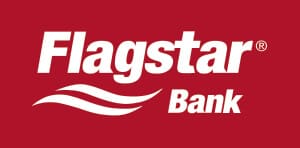 A year ago at this time, most, if not all, third-party originators (TPOs) had significantly reduced their offerings due to the COVID-19 crisis. Even larger lenders curtailed their activities—at least initially—in response to the pandemic. At the time, no one knew where the U.S. housing market was headed.
Today, the pandemic is almost in the rearview mirror; there are more jobs than people to fill them; builders can't build homes fast enough; and the purchase market is still sizzling. As we move into the third quarter of 2021, there's the whiff of inflation and rumblings from the Fed about tightening rates sooner rather than later, but still lots of equity floating around and an economy that just flung wide open. A time like this—where there's uncertainty and mixed messages—is the perfect time for TPOs to lean on their business partners for guidance.
Flagstar Bank, which started in the wholesale business almost 35 years ago, is uniquely positioned to help TPOs uncover opportunities and navigate challenges. To learn more, MortgageOrb recently interviewed John Gibson, senior vice president of TPO lending at Flagstar.
Q: Now that the economic impact of the pandemic is receding, how is Flagstar helping its TPOs navigate these changes and capitalize on this recent wave of growth?
Gibson: We're in the throes of a purchase market, but there's a housing shortage aggravated by supply chain issues with things like the lumber builders need to build. That's created a domino effect where housing construction slows, which in turn affects the labor market. I saw a report recently that upwards of 25,000 workers were laid off in the construction sector. And I think that had a lot to do with the disruption of the supply chain.
But still, interest rates remain low. A recent report from Black Knight said that about 50% of the mortgages that are outstanding today could benefit from refinancing—and homeowners could save as much as 50 basis points. So there's still opportunity in the refinance market.
At Flagstar, we're spending a lot of time strategizing with our business partners and educating them on the marketplace—where it's been, where it's going. We try to dispel the narrative that says the window has shut on low interest rates. That's not what's playing out in the marketplace.
Q: Where does Flagstar see the strongest growth opportunities for its TPO partners for the remainder of this year?
Gibson: In a word, purchases. Last year was a record-breaking year, but it was heavily dominated by refis. Today our business partners are focusing on purchases, and we're here to help them create a strategy around purchases and get in touch—if they're not already—with their referral network.
Another opportunity for our business partners is the personal/business growth of brokers into the correspondent non-delegated space. At Flagstar, we have years of experience helping brokers make this transition. We're able to support them with warehouse lines and have done so with hundreds of clients over the years. We are the third largest warehouse provider in the country, so we're experienced in assisting our partners with a best-in-class warehouse team.
We also have a built-in support system through our account executives who are well-versed in four channels—broker, correspondent, non-delegated, delegated and even bulk delivery. I think we're going to see a lot of brokers move up into correspondent lending as we come out of the pandemic—it's a natural progression in their growth.
Q: How does that process of moving up into non-del correspondent work at Flagstar?
Gibson: Flagstar serves the role of trusted advisor to the broker. Our AEs have an average tenure of about 13 years. All that knowledge and experience is a great resource to brokers making the transition.
In addition, our warehouse reps will walk brokers through the approval process for a line of credit and offer ongoing training. And it's all non-captive. The loans don't have to come to Flagstar on the front end, but we're still there to provide the financing for, and serve as, the lender on the transaction.
Q: What about the regional aspect of where the opportunities lie? Do you provide support and advice that is geared for your brokers in specific regions?
Gibson: First, our AEs are outside AEs—they're regional. Some companies have moved to a centralized model, and that works well for them. Our AEs are in the local market, which supports our tagline, "We Are Where You Are." Our AEs are in the local community. Their kids play baseball and football with their business partners' kids. They know the community, its people and points of pride because they live in the community.
Second, from an operations perspective, the pandemic opened up the footprint for hiring folks. For a lot of companies, pre-pandemic, closers had to physically drive to the corporate facility. From a closing perspective, the area you could pull people from was limited to a radius near their headquarters or operations site. But the pandemic moved everyone to remote workplaces, allowing companies like Flagstar to hire closers without geographic constraints.
Third, we've always had remote underwriters. So now we have our AEs and operations staff supporting our business partners on both the front and back end in their local marketplace.
Q: In what other ways do you support your TPOs?
Gibson: I know it's not the case with all wholesale lenders, but at Flagstar we think the process works better when business partners talk to our ops people. For example, when a broker can call an underwriter, it eliminates a lot of back and forth and makes the process more efficient. And with Flagstar, the broker is calling someone who is in their backyard, who knows and has underwritten loans in that community in some cases for 20 years. 
On the purchase side, we offer accelerated broker closings. If you qualify for the accelerated program, you not only can schedule your own closing, but you also can pull your own docs from our system. That's something that's not the norm in the marketplace. We offer it because we realized that for purchase transactions—where there's probably the highest level of urgency—our business partners benefit from having more control of the process in their own hands.
Q: Have you made any adjustments in terms of your product suite in reaction to the pandemic receding?
Gibson: We recently returned to our full pre-pandemic product offering. When the pandemic hit, we consciously made decisions around risk, and either stopped some offerings or put overlays on them. All lenders managed risk from their own lens, but risk management was the hot button across the industry. As of last month we are back to all product offerings, all guidelines. Any overlays that we had, for example, higher FICO scores or reserve requirements, are now lifted.
Construction lending is an area that I think will be big for our business partners going forward, especially on the broker side, where we are one of the only lenders active in the space.
Another benefit for our business partners is Flagstar's offering of jumbo loans. We compete against Wells Fargo, JPMorgan Chase and Bank of America—all the big guys—with a jumbo product that's attractive both from a price and a guideline perspective. Our business partners love it, and we're close to offering it as a delegated UW product.
And as a bank that has honed its securitization capabilities, Flagstar can serve as an outlet for correspondents who bump against GSE limits in delivering non-owner occupied/second-home transactions. Work with Flagstar, and there's no need to turn the volume down on your production of these loans. In fact, Flagstar was the first to take a non-owner securitization to the market post-pandemic. We've since done a second securitization, along with three securitizations of jumbo offerings.
Q: Has the bank launched any new features and functionality in terms of technology platforms and toolsets?
Gibson: Our LOS system, Loantrac, is proprietary, which means we have full control over all the enhancements we make to it over time. And almost every improvement we implement is the result of feedback from our business partners. They say, "Can you change this part?" We say, "We're on it."
We're working on enhancing Loantrac to give our correspondents access to our system to generate their own loan estimates and closing documents. This will improve efficiency and speed up the purchase of loans off their warehouse lines. We'll have that up and running by the fourth quarter of this year.
We also continue to invest in the platforms where our business partners are active. For example, we are part of ARIVE, BrokersUnited and Calyx All-in on the broker side, with more investments under evaluation. On the correspondent side, we are part of Ellie Mae Connect.
We also recently rolled out DIY disclosures for our brokers, and we're running at about a 75% utilization rate.
Last but hardly least, we're in a pilot phase with several of our brokers on a hybrid eClose product. This is something the industry has been talking about forever, but it's been accelerated by the pandemic. We're moving full speed ahead to get it through the pilot and into the hands of our business partners.
Q: Beyond the tech enhancements, what are Flagstar's other strengths in terms of supporting its TPO partners?
Gibson: This year we launched a monthly series we call FLEX, where we feature an industry expert talking for 45 minutes about ways our partners can get better at what they do. For example, in July, Barry Habib from MBS Highway will host a session on what our partners should be doing today to secure their book of business for tomorrow. The FLEX series is just one example of our commitment to educating and advising our business partners.