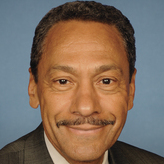 Mel Watt, President Barack Obama's pick to replace Edward DeMarco as director of the Federal Housing Finance Agency (FHFA), is now poised to win confirmation following Thursday's vote in the Senate changing filibuster rules, Reuters reports.
Last month, Senate Republicans blocked a vote on Watt's confirmation, thus delivering a blow to Obama's efforts to install his own nominee as regulator of government-sponsored enterprises (GSEs) Fannie Mae and Freddie Mac. It was the first time a vote on a presidential nominee had been blocked in the Senate since the Civil War.
Following the 57-41 vote, Senate Majority Leader Harry Reid, D-Nev., vowed that he would try again to find the additional votes needed to get Watt confirmed. Senate Democrats were so incensed by the blocked vote that they resorted to what is known as the 'Nuclear Option' – a rare parliamentary action to change the rules so that federal judicial nominees and executive-office appointments can be confirmed by a simple majority vote, rather than the 60-vote supermajority that has been standard for nearly four decades.
Last time around, Watt, a North Carolina Democrat, needed only seven Republican votes in order to get the 60 needed to win the confirmation. All but two Republicans voted down his confirmation.
Senate Republicans have cited concerns over Watt's qualifications for the job, which is viewed as critical to the future housing finance reform, as it will likely include the development of a solid plan to take Fannie Mae and Freddie Mac out of government conservatorship.
One of the main concerns among Republicans is Watt's inclination to support principal reductions for homeowners who are underwater on their mortgages. Such a measure, they assert, could harm taxpayers who backstop the mortgage insurance provided through the Federal Housing Administration, as well as the investors who hold the mortgage bonds.
DeMarco, who is the Republicans' preferred choice to head the FHFA, has previously expressed opposition to the concept of offering forbearance to underwater homeowners.
Meanwhile, home prices have risen considerably in recent months, bringing many homeowners who were previously underwater on their mortgages into positive equity.
'If Watt is confirmed, we would expect the FHFA to work towards some form of principal reduction and institute specific changes to Fannie and Freddie refinance efforts,' Isaac Boltansky, an analyst with Compass Point Research and Trading, told Reuters.