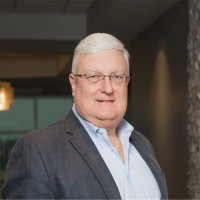 Gateway First Bank, one of the largest banking and mortgage operations in the U.S., has signed a contract to use Black Knight Inc.'s Origination Technologies Suite.
The platform includes AIVA, the company's artificial intelligence solution, to help improve operational efficiencies for the bank's retail and correspondent operations.
"The combined power of both AIVA and Empower provides an effective set of tools that will help reduce both origination costs and risk as we continue to expand lending operations," says Stephen Curry, chairman and CEO of Gateway First Bank. "Leveraging AIVA's innovative capabilities increases processing speed, simplifies compliance and improves accuracy."
Gateway Mortgage, a division of Gateway First Bank, will use Black Knight's Empower enterprise loan origination system (LOS), which is used by lenders of all sizes to electronically capture, process, underwrite and close loans in support of their retail, wholesale, consumer direct, correspondent and home equity channels. With its task-based orchestration engine to trigger automated or manual tasks based on configurable logic, lenders can coordinate, assign, monitor and process multiple tasks within the Empower system and actively monitor for key data changes to significantly improve operational efficiencies.
Gateway First Bank will also use AIVA, a cloud-based platform that uses machine learning to automate tasks, performing these tasks much faster and more accurately than humans. AIVA can read and comprehend non-standard or inferior quality documents without additional programming or updates; identify various data fields and extract specific information from a document; and determine if there is any inconsistent or missing information.
With AIVA, lenders can also verify and modify extracted data before it is uploaded in the loan origination system, which increases lender efficiency while lowering loan processing costs. AIVA will enable Gateway to improve efficiencies when receiving/reviewing loan data and documents, save time by checking to confirm that all documents are included, and identify whether any information is missing on loan documents.
The Origination Technologies Suite also include Blank Knight's Actionable Intelligence Platform, Expedite Close, Exchange and Ernst Fee Service tools.
Photo: Stephen Curry, chairman and CEO of Gateway First Bank