Harry Gunsallus has joined Liberty Bank, one of the oldest and largest mutual banks in the U.S., as senior vice president, digital strategy officer and chief operating officer of digital banking.
In addition, Amy Apuzzo has joined the bank as vice president and digital marketing manager.
Gunsallus has a wealth of executive experience in innovation, technology, automation and artificial intelligence. Most recently, he was with BankSouth in Georgia, where he served as chief innovation officer. He is a leading subject matter expert in helping financial institutions grow through innovation and project implementation.
Prior to BankSouth, Gunsallus was president and CEO of SRP Federal Credit Union in South Carolina and executive vice president at Redstone Federal Credit Union, in charge of the strategic, operational and technology direction of the credit union.
He has held other senior IT, operations, innovation and product development positions throughout his distinguished career in the financial industry.
In his new role, Gunsallus will oversee digital strategy, build and maintain fintech partnerships and develop an integrated and compelling suite of products and services to support Liberty's soon-to-be-launched, stand-alone digital bank.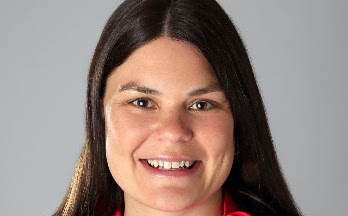 Apuzzo came to Liberty Bank from BM Technologies, Inc. – formerly BankMobile – where she spent 12 years in various marketing roles. Most recently, she was responsible for marketing to B2B2C Banking-as-a-Service (BaaS) white label verticals and products.
Liberty offers consumer and commercial banking, cash management, home mortgages, business loans, insurance and investment services. It has 56 banking offices across Connecticut and one in Massachusetts.