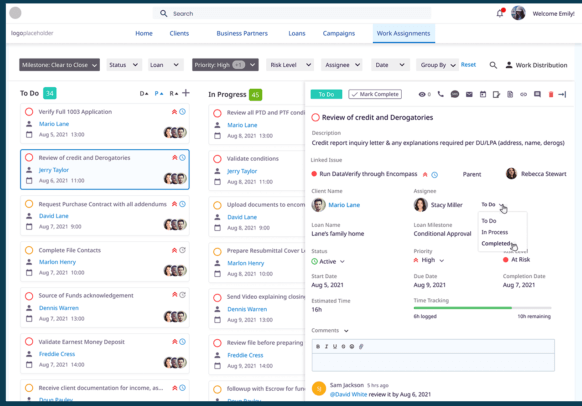 inflooens, a next-generation customer relationship management (CRM), point-of-sale (POS) and loan processing platform bolstered by Salesforce, has launched. The inflooens solution has a single-pane-of-glass processing UI and UX. inflooens provides loan officers, partners and loan processors an UI, "smart" lead management and an UX experience with automated tasking and tracking.
inflooens is a mortgage CRM with enhanced lead and referral management, POS and loan processing technology to increase quality, efficiency and transparency for originators, vendors and borrowers. Using inflooens, loan officers have referral analytics at their fingertips to eliminate missed opportunities. The inflooens virtual assistant keeps loan officers on task through automated pipeline management, allowing loan officers to focus on building relationships and providing product consultation rather than monitoring follow-ups and endless status emails, increasing production.
"We've cracked the mortgage code with this technology and we enjoyed providing a fun experience for attendees of MBA to learn about what we have to offer," states Amit Ghole, CEO and founder of inflooens.
"inflooens will transform literally every aspect of daily work. There is no more guesswork. There are no more hidden details buried in disjointed systems," adds Mardi Clark, director of operations analysis at TruHome Solutions LLC. "inflooens will transform the quality and efficiency of communication with borrowers and third-party providers. It's a complete and total game changer for everyone."