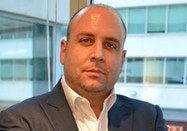 Brian A. Simon is the new president of the Lenders One Cooperative, a national alliance of independent mortgage bankers, correspondent lenders and suppliers of mortgage products and services.
Simon has more than 20 years of mortgage industry experience. Previously, he served as chief operating officer of New Penn Financial (now known as NewRez), CEO of Caliber Funding LLC (acquired by Caliber Home Loans, Inc.), and chief operating officer of Freedom Mortgage.
Most recently, he was president of Thrivest Legal Funding, a full-service litigation funding company.
William B. Shepro, CEO of Altisource and member of the board of directors of Lenders One, says Simon is "a seasoned mortgage banker and entrepreneur."
"His vision and leadership in managing large mortgage organizations through economic cycles will help Lenders One leverage the power of its 230-plus lender members and solution providers to compete and win," Shepro says in a release.