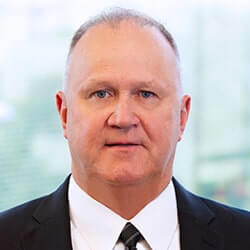 National mortgage lender and servicer New American Funding, based in Southern California, has selected LERETA for tax services.
New American Funding now has access to LERETA's Total Tax Solution (TTS), a web-based platform designed to seamlessly integrate loan servicing systems and tax service data to improve the efficiency, accuracy and transparency of tax service. The platform features dashboards, reporting, workflow management and built-in servicer guidelines for tax payment processing activities.
TTS also allows servicers to efficiently process a pre-cycle mini audit, automate tax payments and open items, conduct tax research and review delinquencies and payments.
"We had been talking to LERETA for some time and have been impressed with the company's team and technology," says Roger Stotts, EVP and chief servicing officer at New American Funding. "After having worked with a different provider for many years, we were hesitant to make the move, but LERETA made the process and transition extremely easy for our team."
"We are really impressed with TTS," adds Lindsay Muniz, VP of loan administration at New American Funding. "The solution is extremely intuitive, and we are already seeing efficiency gains and service improvements."
Photo: Roger Stotts