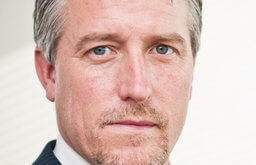 Matt Clarke is chief financial officer for Churchill Mortgage, a regional mortgage lender based in Brentwood, Tenn., that places a strong emphasis on getting borrowers on a "Smarter Mortgage Plan" towards achieving debt-free homeownership.
The growing company recently announced the addition of 25 new employees to its branches in Michigan, Tennessee, Texas, Virginia and Minnesota.
MortgageOrb recently interviewed Clarke to get his reflections on 2017, as well as his take on where the mortgage market is headed in 2018.
Q: How did Churchill Mortgage do in 2017, in terms of origination volume? Are you on track with where you thought you'd be?
Clarke: We are indeed on track with where we thought we'd be. We're about 10% lower than what we did in 2016 – but there's been a significant shift to purchase volume from refinance volume, which is a really positive thing. Last year, we made a significant shift toward bringing value to the real estate community and driving purchase business. Any refinance business we get is just icing on the cake, at this point.
Q: What efforts have you made in terms of bolstering purchase volume?
Clarke: It's been about a seven-year effort, in terms of equipping and training our sales force to learn how to bring real value to the real estate community. Equipping them with tools, equipping them with systems, equipping them with scripting, equipping them with events, and equipping them with the real important things to say when they are sitting down with a referral partner.
Behind all of that, we believe that operations is our number one source of referrals. So, our entire operations team has been engineered around generating referrals for our loan officers. That follows a whole number of activities – from making sure that we have clear-to-closes on loans a week in advance of the close date, to a phone call to all of our partners and customers, and eliminating every surprise that we can. It comes down to great communication and a belief system that "This is my job, and I'm going to go do it."
Q: Did you engage in any new technology initiatives during the past year? How much has technology factored into your strategy for growing your purchase business?
Clarke: I believe technology is an enabler – but I also believe a lot of lenders today are dependent on technology and not on people. We believe that technology should support people's activities, not replace them. So, while there is a big push on systems – and ways we can give consumers faster access to listings and faster access to loans – I don't believe that technology should ever replace people.
I think the biggest issue with technology right now is that consumers are concerned about their personal data. So, to a degree, it has stalled – because there's data breaches all over the place.
Q: But have you deployed the fancy tools – the online portals and software that automates the mortgage process for consumers?
Clarke: Yes, we have an app that allows people to engage and interact with us. We've got secure uploads and all that stuff. And we have access to an all-digital online platform, with access to bank statements and IRS tax reports and all those things.
But I think it's been kind of slow, in terms of adoption from consumers. Our model is not "engage with us through technology" – our model is a relationship-building one. We're going to give you great advice and get you into a mortgage you won't regret by coming up with a good mortgage plan. That takes talking with people and listening to their needs. And that's hard to do without people. So, we just have the technology riding behind it – it just helps us make sure things are closed without frustration and quickly.
Q: What were the main things that drove Churchill's business in 2017?
Clarke: Most of our growth has been just through developing relationships with Realtors and communicating well with our database. We get about 35% of our business from our advertising on the Dave Ramsey show. So, thankfully, we have the number one voice in finance – number two in any genre, across the country – saying, "Call Churchill Mortgage because I trust them and you can too."
Beyond that, 15%-20% of our business comes from database marketing with all the people we've done business with in the past. We stay in touch with them through email, through text messaging and through events. And the rest is just traditional – going out there and pounding the pavement and building relationships with Realtors and referral partners.
Q: Switching to the regulation front, what do you feel the potential is for deregulation under the new administration? Also, how are you dealing with the current set of regulations?
Clarke: We're doing well in terms of dealing with the current set of regulations. The problem is, regulatory changes are expensive. You have system upgrades, and you have extra things to run on every file. You gotta run this check and that check, and this verification and that verification, and you have to have people in place to do it all. Our job right now is to figure out how to do it all more efficiently.
There might be regulatory relief coming – but that still involves the cost of unwinding all the systems that you have in place, and you might suddenly have people who don't do the same things that they used to do. So, that creates a whole other set of issues. Personally, I'd rather just have stability – and not change for a while – and let us get efficient at what we're doing.
Q: Things have gotten kind of murky lately over at the Consumer Financial Protection Bureau. We have a new acting director there, with Mick Mulvaney, and some are saying there is a possibility that we could see significant rollback on new regulations such as the new Home Mortgage Disclosure Act reporting requirements and possibly some of the Ability to Repay/Qualified Mortgage rule. What's your feeling about the possibility of loosening for those specific regulations?
Clarke: If that comes into play, it could offer opportunities to open up the credit box for more people. Now, pulling back the new HMDA reporting requirements won't do that – and, to be honest, I don't think the new HMDA requirements are all that bad. A lot of companies probably already have in place the changes they need to make to meet the HMDA regulations.
But the loosening up of the ATR/QM regulations, well, that might open up more opportunities for lending to more people who are good risks. The challenge is, you still have to be able to identify the people who are good risks. And technology doesn't really help you do that – you actually need people who can read tax returns and bank statements and understand them in order to determine whether people are good risks.
Q: What about the uncertainty currently surrounding HMDA, specifically? A lot of lenders right now are not sure how to proceed with it – and yet here comes the deadline. Has this been a challenge for you?
Clarke: We've been dealing with the uncertainty of how the regulators are going to adopt, interpret and enforce certain rules – including the states – for so long that it doesn't even cause me to think twice about it. It just is what it is. We make our very best effort to figure out how to do it right. We take the most conservative approach, we adopt, and if it turns out that the interpretation is different than what we thought it was, then we have to make the change.
Q: Do you think mortgage lenders in general are frustrated by the prospect they will now have to "dismantle" what they have put in place?
Clarke: As a mortgage lender, you basically have to run your company in a conservative manner. I tell people all the time, "We don't make profit by generating sales – we make profit by managing expenses." You have to have some margin in your expenses to cover the fluctuations that the regulatory changes are going to require. You can't act out of desperation – you cannot control it – so all you can do is be prepared to change and have the people in place who can handle it.
We do spend time with the lobbying groups – and we do spend time making sure that our interests are being represented on The Hill.
But outside of that, you can't freak out over it. You just have to manage it, react to it and do the things that you're supposed to do.
Q: The GSEs are embracing automated verification – the so-called "single-source validation" model – and have launched new programs around this, including Fannie Mae's Day One Certainty program. What's your take on this development? Do you think single-source validation stands to revolutionize how mortgages are underwritten?
Clarke: I think it holds great promise. But I think it all hinges on consumers' confidence in the [security of the] technology. There are things that need to happen behind the scenes, in terms of getting tax information and whatnot. And [automated] income [verification] is good – but not every employer still subscribes to the services that provide automated verification of income.
Then it comes down to assets – and quite frankly, I think there is very low confidence out there, in terms of technology security, particularly in terms of allowing access to things like bank statements… So, I think it's going to take a while longer [for consumers to get comfortable with it].
Same with the new alternative appraisal [automation solutions coming into the market]. It's all really good… but it's going to take a while before we see stronger adoption.
Q: The Federal Housing Finance Agency recently announced that it is "recapitalizing" Fannie and Freddie – that it to say that the $3 billion buffer that each company had at the commencement of conservatorship has been restored, so as to avoid a Treasury draw. Obviously, no one knew at the time that conservatorship would go into its tenth year – but what is your take on what should happen with the companies? Do you think it is possible that we'll see GSE reform grow legs in 2018?
Clarke: My desire is to see Fannie and Freddie get back to running like private businesses. I think free enterprise produces better results. If we can get that unwound – and have the government be a backstop but not a manager – I think they'll make better decisions and they'll produce an even better product.
That's not to say that I'm not pleased with how they've been running during the past year. I think they've made some good changes, and I hope it continues.
Q: The FHFA also recently put out its "plan" for housing finance reform – or at least what it would like to see happen. FHFA director Mel Watt is trying to be careful to say this is not "recap and release" – but it is a fine line. The threat of a Treasury draw has put him in a challenging position. Considering all that has happened, in terms of administrative reforms at the companies, what plan for returning the GSEs to the private sector do you currently support?
Clarke: I lean more toward the Mortgage Bankers Association's plan.
Do I think GSE reform will happen this year? I don't know. But I will say this: I think it can happen during this administration.
Q: Looking at the macroeconomic factors shaping up for 2018, what's your prediction for the housing market?
Clarke: A lot of markets are suppressed right now due to the lack of inventory. I think increased capital flowing to developers – and putting more inventory on the market – will be important. I also think providing capital through things like 203K loans and renovation loans will be important, because there's a big push for re-gentrification in a lot of markets across the country right now. Once that starts to flow to people – and by that I mean not just wealthy – consumers will be able to take advantage of those opportunities.
And, generally, I think the tax reform bill will help spark new investment in business across the country – which should open up jobs, which should open up more capital, which should boost productivity and income. I think we're in for an exciting year.