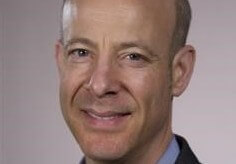 Bill Packer, executive vice president and chief operating officer at American Financial Resources Inc. (AFR), is the new chairman of the Mortgage Bankers Association's Residential Technology Forum (RESTECH), which helps association members address technology issues.
Packer has nearly 30 years of experience in the financial services industry, serving in a variety of leadership roles.
He has held management positions in areas such as sales, operations, project management, e-commerce, retail banking and consumer and mortgage lending, the MBA says in a release.
Prior to joining AFR, Packer served as senior vice president and application programming executive in Bank of America's home loans technology organization, where he supported both the first mortgage and home equity lines of business.
Packer was a senior faculty member at Keller University from 2001 to 2005, and has served on boards for a variety of nonprofit organizations.
"Technology and innovation continues to transform every facet of the residential mortgage landscape, and through RESTECH, MBA is committed to bringing industry leaders and tech experts together to address the challenges and opportunities facing our members, investors and consumers," says Mike Fratantoni, senior vice president and chief economist for the MBA, in a release.
Fratantoni adds that Packer's "successful leadership and breadth of knowledge in the financial services industry will serve him well as chair of RESTECH. We appreciate his time and commitment in helping us offer a platform for members to solve problems and enhance the mortgage experience."