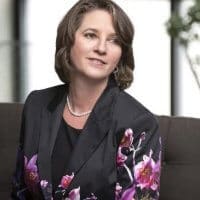 Mortgage Contracting Services LLC (MCS), a national provider of services to the mortgage industry, has successfully completed its Service Organization Control, Type # SOC 2 examination.
"We are excited to have successfully completed the SOC 2 examination process, as it enables us to build upon our customers' trust to operate securely," says Caroline Reaves, CEO of MCS. "This high standard is just the latest step in our commitment to the companies we serve."
Completion of an SOC 2 demonstrates that a company has established technology processes and practices with proper monitoring across an organization. In order to complete the SOC 2 process, a company must undergo a thorough review by a third party.
In the case of MCS, the company was evaluated on three principles, including security, availability and confidentiality.
"In a time when data security is a serious issue, it is essential to have protective measures in place," adds Chad Mosley, chief operating officer of MCS' Solutions division. "MCS continues to be well-positioned in the mortgage services industry, and this successful review reaffirms our commitment to our customers."
Photo: Caroline Reaves