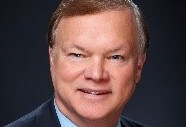 Tim Anderson has joined Evolve Mortgage Services, a provider of onshore outsourced mortgage services, as executive vice president, director e-mortgage strategy.
A thought leader and frequently sought-after expert on digital mortgages, Anderson has received multiple industry awards and accolades over his 35-year career. He has held leadership roles at Black Knight, DocMagic and Pavaso, and most recently served as senior vice president and director of digital strategy at MortgageConnect.
In his new role with Evolve Mortgage Services, Anderson will oversee further deployment of the company's unique end-to-end digital closing platform. He will lead a team of well-known mortgage experts with a long history, keen understanding and deep industry knowledge and experience executing all things digital.
The news follows the company's recent acquisition of E-Notary Seal and solidifies Evolve's standing as the mortgage industry's only complete e-closing provider. It also marks Anderson's return to Evolve, where he previously served as president of the company's SigniaDocs subsidiary from 2007 to 2010.